Saving More Lives: How to Design Better Smoke Detectors To Meet New Regulatory Requirements
Date: Thursday, November 12, 2020
Times:
KOREA 2.00 pm

TAIWAN 1.00 pm

INDIA 10:30 am

Australia 4.00 pm

New Zealand 7:00 pm

ASEAN (SIN/MAL/PHIL) 1.00 pm

ASEAN (BBK/VIT/INDO) 12.00 pm
3 out of 5 deaths result from fires in properties without working smoke alarms, and 23% of deaths are caused by fires where smoke alarms were present, but were intentionally disabled due to false alarms. New UL 217 (8th edition) guidelines aim to reduce these statistics by introducing criteria to reduce nuisance alarms. But how can manufacturers be sure they are meeting this regulatory compliance and preventing the high occurrence of nuisance alarms?
New high performance sensing solutions from ADI are helping smoke and fire detector manufacturers solve these challenges. To address the needs of different customers, a number of solution offerings are available. We will review our new software and algorithm offering, which will help comply with the new regulations and prevent alarm disabling due to nuisance alarms. Tune in to learn more about how to design better smoke detectors and save more lives!
Attendees will learn about:
How the UL 217 8th edition has created new challenges

Interpreting the regulations and explaining the impact they have

The approach for handling the new regulations
Be one of the Winner of AirPod Pros!
*Attendees will have a chance to win 1 of 3 AirPod Pros, per region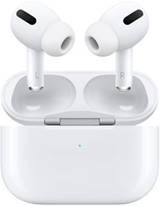 Can't attend the event? We've got you covered! Register now, and we'll send you a link to view the webinar on-demand after the live broadcast.
Join our live webinar and learn how Analog Devices Smoke Detector Products can help.
Speaker
Brandon Bushey,
System Design Engineer
Analog Devices

Brandon obtained a Bachelor of Science in Electrical and Computer Engineering from the University of Massachusetts Amherst in 2005. After graduating, he joined Analog Devices in July 2005 as a technical support engineer, where he interfaced with customers and their application challenges. In 2009 Brandon started working on a new reference design program entitled "Circuits from the Lab" in order to adapt to the changing industry trend in which engineers had to do more work with less time and resources available. He has since been primarily working on sensor and precision-based systems and applications designs for the past 10 years while managing a remote engineering team.
---
About Excelpoint
Excelpoint Systems (Pte) Ltd, a wholly owned subsidiary of Excelpoint Technology Ltd., is a leading regional electronics components distributor providing quality components, engineering design services and supply chain management in the Asia Pacific region.
About ADI
Analog Devices, Inc. (NASDAQ: ADI) is a global leader in the design and manufacturing of analog, mixed signal, and DSP integrated circuits to help solve the toughest engineering challenges.
---
For more information, please contact
SALES.ENQUIRY@EXCELPOINT.COM.SG