As the number of IoT devices continue to grow, the ability to offer analytics and computing capabilities at the edge has become more crucial than ever before. However, designing such systems can be complex, causing potential delays that could put you at a disadvantage against your competitors. To help gain an edge over the competition with a faster time to market, consider the PlanetSpark Edge AI Box X7, which is powered by AMD ZynqTM UltraScale+TM MPSoCs. In our upcoming webinar, we will provide in-depth information on this deployment-ready embedded edge AI box, showcase successful use cases, and demonstrate how to harness its real-time analytics capabilities.
Come Join us for a comprehensive overview, which includes:
Solutions tailored for Smart Cities, Security, Retail, and industrial applications.

SodaVision sharing it's real-life example of using the embedded AI box to capture memories for visitors at theme parks.

A closer look at Aupera's analytics solutions, which can be seamlessly integrated into our production and deployment-ready AI box.
Don't miss out on the chance to discover how this palm-sized, low-power, 8-channel edge AI appliance can help you leverage its adaptable architecture and support state-of-the-art AI models.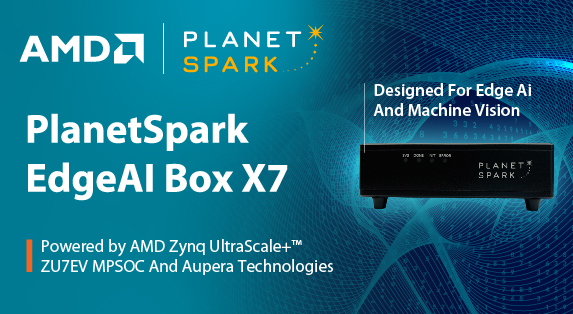 Only for registered webinar attendees!